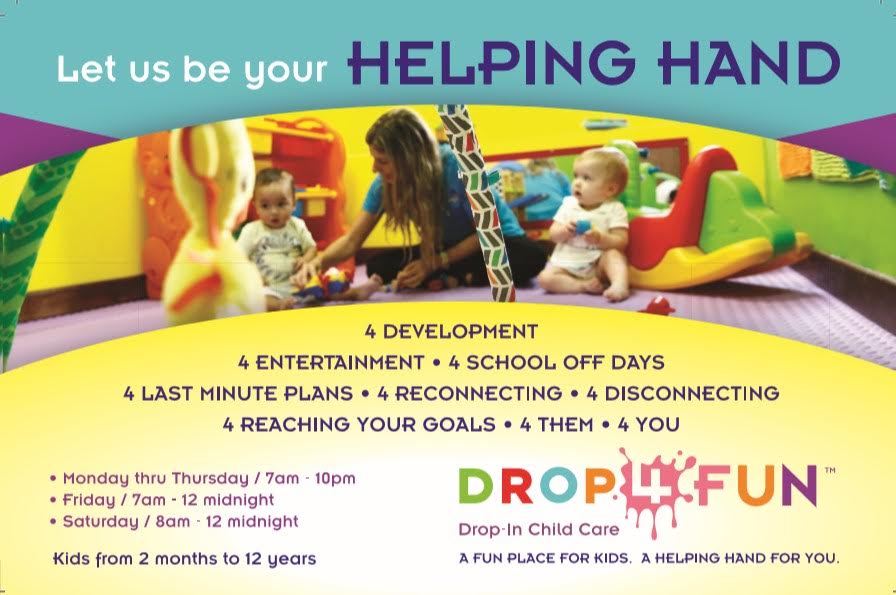 What is Drop-In Child Care?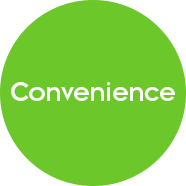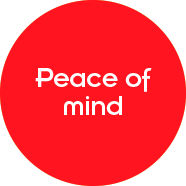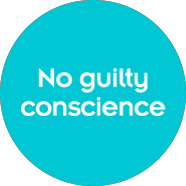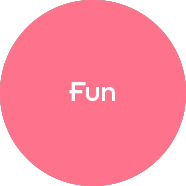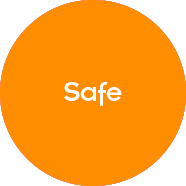 For parents that need, temporary and/or flexible child care, Drop 4 Fun is a Drop In Childcare solution designed to give kids a safe and entertaining place to play and relax while their parents are away working, studying, enjoying a movie, dining, shopping, running errands, or just taking some personal time knowing that their kids are in a secure place playing and learning.
Unlike traditional day cares, Drop 4 Fun provides a variety of short term and long term child care alternatives offering our community the BEST, MOST RELIABLE, AND MOST CONVENIENT care for their children.  
Opened Monday through Saturday at daytime and nighttime caring for infants of 8 weeks to kids 12 years old.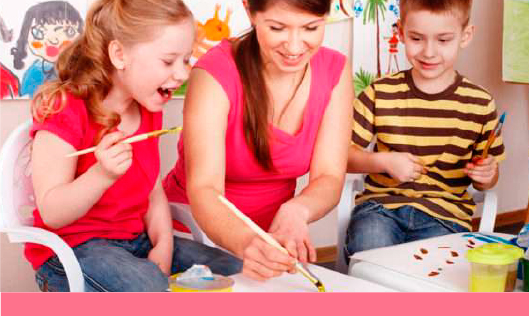 Technologically Advanced
Digital check in and check out
Digital parent communication- messages, photos, and video surveillance.
Location
La Galería de Suchville 97 Carr #2
Suite 209 – Guaynabo 00966 – Puerto Rico
Hours of Operation
Monday-Thursday 7:00am-10:00pm
Friday- 7:00am-12:00am
Saturday- 8:00am-12:00am
Sunday- Closed- Opened only for Private Events
Final drop off time:
8:00 pm weekdays 9:00 pm weekends
*Just call us if you are running late to drop off!